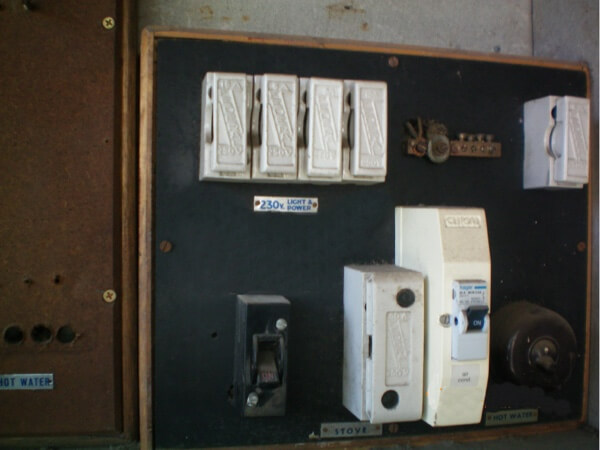 Typical Old Indoor Electrical Switchboard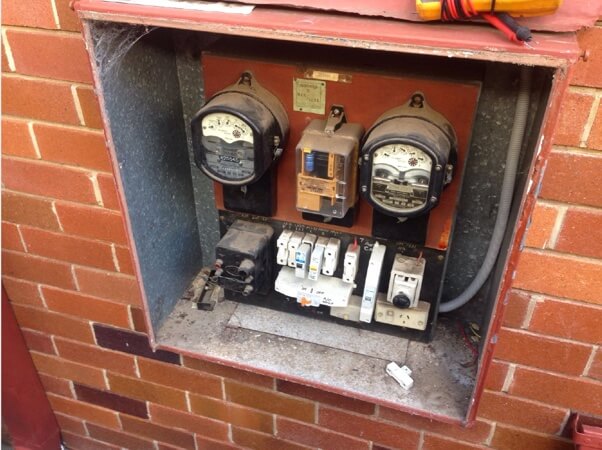 Typical Old Outdoor Electrical Switchboard
---
Old Electrical Switchboards Can Cause Fires and Electrocution
Fuse-style switchboards were a common feature of all electrical systems. Even up until 20 years ago old fuse switchboards were more prone to causing an electrical fire.
Old fuse box's only trip when they're overloaded.
These unsafe fuse boards have wire fuses, and a fuse will melt if you exceed the amount of power (current) the fuse can take. During this process, the fuse heats up, then transfers the heat to the fuse holder and the cable connecting to it.
The heating up causes damage to the cable and components at the fuse board.
They do not protect against electric shock or other fault condition.
In contrast, modern-day switchboards effectively isolate & control surges in the electrical circuit, within a fraction of a second, ensuring the safety of your family.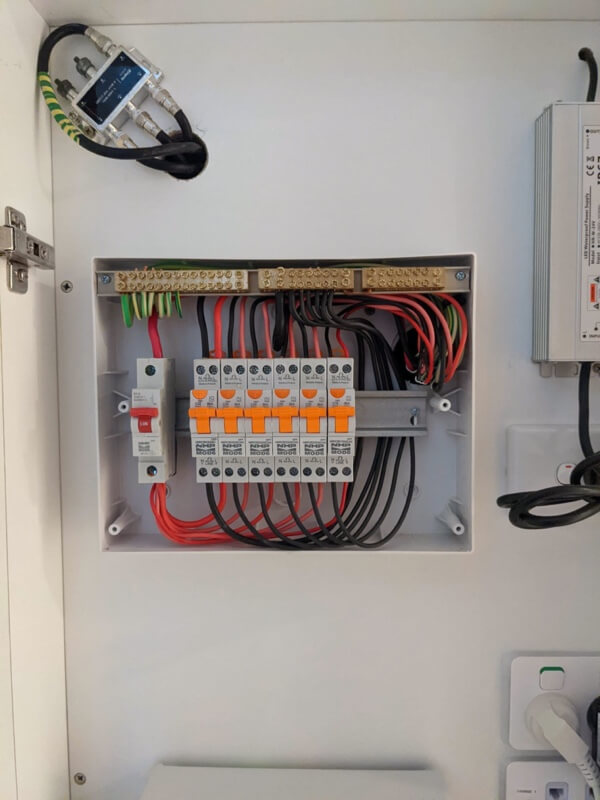 New Safe Electrical Switchboard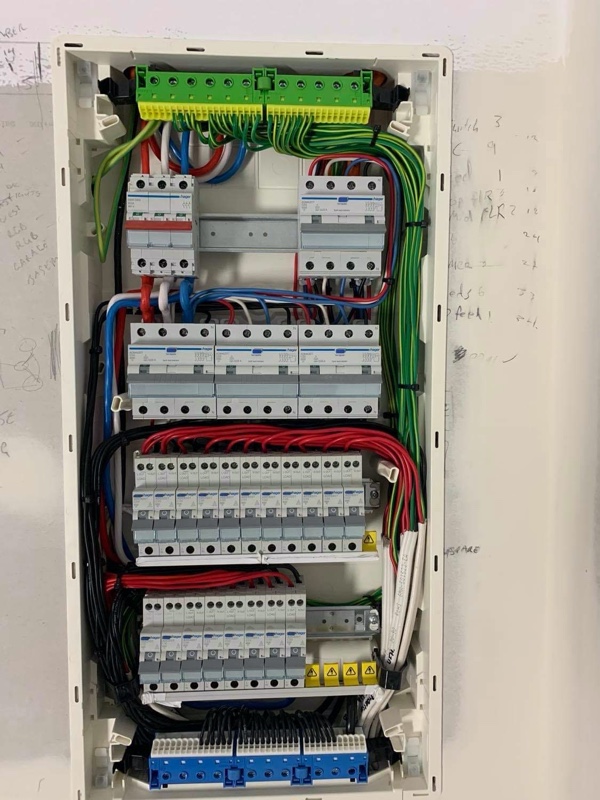 New Safe Electrical Switchboard
Most old black panel fuse boards have an asbestos meter panel. If these panels are drilled into, the fibres become airborne and put everyone around at risk. An electrical switchboard upgrade will remove the old asbestos switchboard panel and make it safe for the family living in the house.
Electrical callouts can be expensive and so upgrading to a new electrical switchboard with RCDs and circuit breakers will minimise the likelihood of requiring an electrician when the circuit trips.
You will be able to easily reset the circuit yourself and get back to the things you love to do with your electricity.
Upgrade to a New and Efficient Safe Electrical Switchboard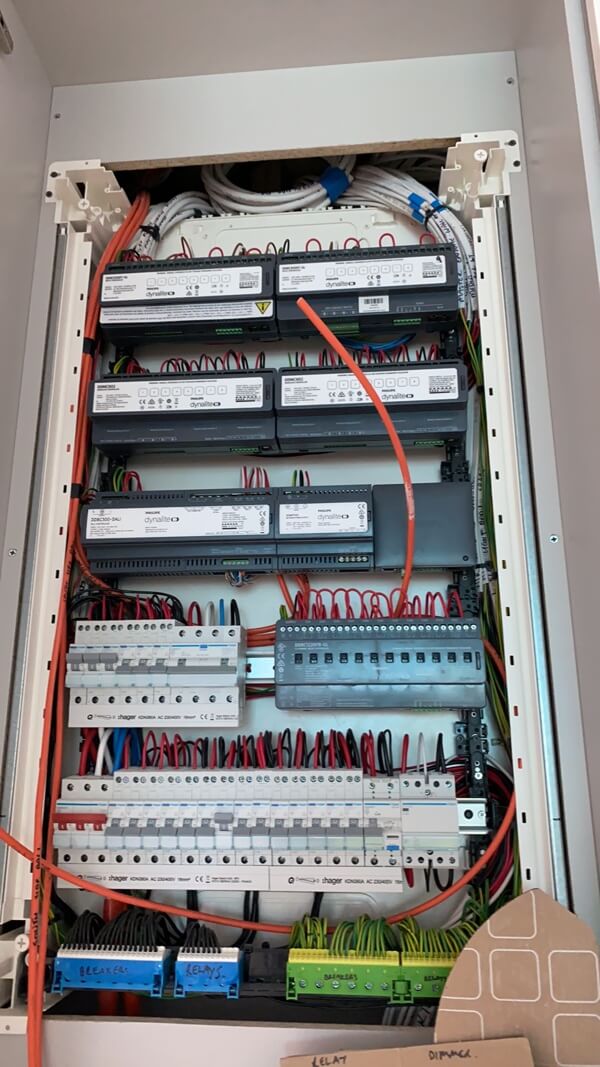 Upgrade to a new and efficient safe electrical switchboard now to protect your family and your bank account
CALL WELL CONNECTED ELECTRICAL SERVICES ON: