It has been over 15 years since smoke alarms became law across NSW (effective from 1 May 2006). The risk of a fatality in a house fire is halved if there is a working smoke alarm in a residential dwelling.
NSW legislation requires all residences to have at least one working smoke alarm installed on each level. This includes owner occupied dwellings, tenanted properties, relocatable homes, campervans, caravans, or any other residential building where people sleep. All smoke alarms installed in residences in NSW must meet the requirements of Australian Standard AS 3786.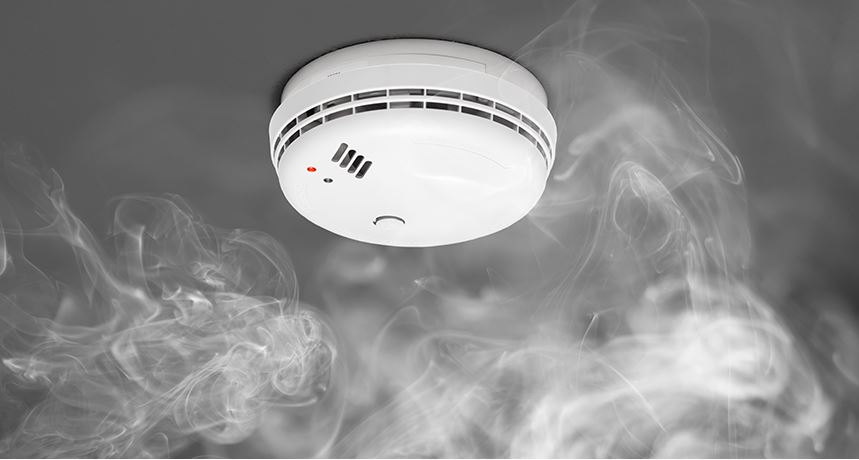 In addition to the minimum requirement of one smoke alarm per level, Fire and Rescue NSW recommends installing smoke alarms in all bedrooms and living spaces (including hallways and stairways) and even the garage. Don't fit smoke alarms in or near your kitchen or bathroom.
Fire and Rescue NSW recommends that hard-wired and interconnected smoke alarms are installed wherever possible. A hard-wired smoke alarm is a 240-volt smoke alarm connected to a home's electrical system with a battery back-up power supply. Hard-wired smoke alarms must always be installed by a licensed electrician.
If your alarms cannot be hard-wired, FRNSW recommends smoke alarms that have an inbuilt 10-year lithium batteries. Inbuilt 10-year lithium batteries last as long as the smoke alarm so you don't need to worry about replacing them every year.
Strobe light and vibrating-pad smoke alarms are available for people who are deaf or hearing impaired. For more information contact the Deaf Society of NSW.
Smoke alarms must be placed in hallways near bedrooms. If bedrooms are in different parts of the house, you must have alarms installed in each of these locations. If there are no hallways associated with the bedrooms, alarms must be installed between the part of the home containing the bedroom and the rest of the house. You must have smoke alarms installed on all levels of your home even if there are no bedrooms located on that level.
NSW legislation mandates that landlords are responsible for ensuring a tenanted residence meets the minimal requirements of having at least one working smoke alarm installed on every level of the home.
Tenants must notify their landlord or agent if they discover that a smoke alarm is not working.
Landlords and agents must warrant that:
smoke alarms are checked every year to ensure they are working correctly,
smoke alarms are replaced within 10 years of manufacture, or earlier if specified by the manufacturer,
batteries are installed or replaced every year (or for lithium batteries, in the period specified by the manufacturer).
Smoke alarms are available for purchase at most major supermarkets and hardware stores across NSW. Up to 10 ionisation smoke alarms can be disposed of in household waste.
Smoke Alarm Maintenance Guide
Once a month
Test your smoke alarm batteries by holding the test button until you hear the beeps.
Every 6 months
Vacuum dust off your smoke alarms.
Keep your smoke alarm free of particles to help reduce false alarms and ensure smoke can easily reach the internal sensor.
Every year
Replace lead or alkaline batteries – recommended when daylight savings ends.
Every 10 years
Replace all smoke alarms with new 10-year lithium powered smoke alarms (or earlier if specified by the manufacturer).
Well Connected Electrical Services offers annual smoke detector compliance for real estates and landlords. We can also install, test and replace smoke alarms in residences and businesses. Contact us here for more info.